TO THE OLDIES

Please wait for this page to load fully.
Graphics Intensive
News & Views
The three-day 2003 NAMM convention honoring Elton John,
will be held Jan. 17 through 19, 2003 in Anaheim.

The benefit concert featuring Elton John was the highlight
of the music convention, and held Jan. 17 at the
Arrowhead Pond. The singer will receive Yamaha's 2003
Lifetime Achievement in Musical Excellence Award during the
evening's festivities.

In addition to the guest of honor, performers slated to
appear throughout the convention include Vanessa Carlton,
Ray Charles, Amy Grant, Bruce Hornsby, Norah Jones,
Diana Krall, Michael McDonald, Rufus Wainwright,
Nikka Costa, John Mayer, Jewel, Brian McKnight,
Randy Newman, Take 6 and Brian Wilson.

The International Music Products Association,
commonly called NAMM in reference to the organization's
trade shows, is comprised of about 8,000 companies
that make, buy or sell musical instruments and products.

The convention will feature thousands of vendors showcasing
the newest music products as well as up-and-coming innovations.
Convention organizers are expecting more than
65,000 people to attend.

---
FREE ROLLING STONES TICKETS
The Rolling Stones are giving a free concert in Los Angeles
this February. The concert on February 6th will be a
benefit to make people more aware of global warming.

You can win two tickets to the show at the Staples Center
by filling out an application on the Internet or mailing
your information on an index card.

Contest applications can be found at http://nrdcstonesconcert.org/.

Or write your name, address, phone number and birth date
on an index card and send it to NRDC Stones Concert,
P.O. Box 15099,
North Hollywood,
California, 91615.

---

Maurice Gibb

Bee Gee Maurice Gibb Dies
by Lia Haberman
Jan 12, 2003, 9:45 AM PT


Maurice Gibb, bass guitarist and keyboard player
of the iconic disco band the Bee Gees, died at a
Miami hospital on Sunday. He was 53.

Formed as a teen pop-rock group in the late
'50s the British-born brothers had a string
of soulful U.K. pop hits in the '60s and
scored the chart-topping U.S. single
"How Can You Mend A Broken Heart" in 1971.
But they really hit their stride in the
'70s when they reinvented themselves as
a disco act.
Sources:
http://www.eonline.com/News/index.html
They scored with three number-one singles in
John Travolta's aclaimed "Saturday Night Fever:"
"Stayin' Alive,"
"Night Fever" and
"How Deep Is Your Love."

http://www.beegeesonline.com/
Elvis Costello, The Police among Rock and Roll Hall of Fame nominees
Wed Sep 11, 9:22 AM ET
NEW YORK - The Clash, Elvis Costello and the Attractions, and The Police are among the first-time nominees on the 2003 Rock and Roll Hall of Fame ballot. Swedish hit-makers ABBA, disco pioneers Chic and the German electronic music pioneers Kraftwerk are also eligible for the Hall of Fame. The Sex Pistols return to the ballot after not being voted in last year, meaning the hall could give its first nod to the British punk rock generation after two American acts, the Ramones and Talking Heads, were inducted this year.
Longtime nominees Black Sabbath, whose lead singer Ozzy Osbourne reached a new level of television fame this year, are back on the ballot.
Other nominees include Australian rockers AC/DC, rhythm 'n' blues veterans the Dells, Detroit revolutionary rockers MC5, the Righteous Brothers, the Patti Smith Group, Lynyrd Skynyrd and Steve Winwood.
Artists are eligible to be inducted into the Rock and Roll Hall of Fame after at least 25 years have passed since their first record was released. The inductees likely will be announced in December.
The Rock and Roll Hall of Fame is in Cleveland.
On the Net:
Rock and Roll Hall of Fame Web site:
http://www.rockhall.com/hof

Elizabeth Taylor, Sir Paul McCartney, Chita Rivera, actor James Earl Jones and James Levine, the former artistic director of New York's Metropolitan Opera House--have been selected to come together to receive the 2002 Kennedy Center Honors.

Founded in 1978, the honors pay tribute to those who have made "a lifetime contribution to American culture through the performing arts." This year's winners were chosen by a 103-person committee of fellow artists, including former honoree Julie Andrews and actress Meryl Streep.

Per tradition, the recipients are met at the White House by the president and first lady before being feted at a gala dinner and performance at the John F. Kennedy Center for the Performing Arts.

Past winner of the Kennedy Center Honors include such show-biz luminaries as Cary Grant, Katharine Hepburn, Jimmy Stewart, Johnny Carson, Clint Eastwood, Bob Dylan and playwright Arthur Miller. Last year's class included Andrews, Jack Nicolson, Quincy Jones and Luciano Pavarotti.

President George W. Bush and first lady Laura Bush will be on hand at this year's ceremony, set for December 8 in Washington, D.C.
---
Barry Manilow In Manhattan
Tue Jul 30, 2:16 PM ET

NEW YORK(AP) - About 2,000 of Barry Manilow's fans flocked to Bryant Park in midtown Manhattan to see him perform Tuesday. Despite the humidity and 90-degree heat.

Manilow sang a few of his classics, including "Can't Smile Without You," also did parts of "Mandy" and "Could It Be Magic," at an outdoor concert.

The 56-year-old Brooklyn native, dressed in a black jacket and black pants, fanned himself backstage before opening the show with "New York City Rhythm."

He also sang parts of the commercial jingles he wrote for State Farm, Band-Aid and McDonald's.

The show is scheduled to air Friday, August 2, 2002 on ABC's "Good Morning America."
---
Since 1973 debute of his album Greetings From Asbury Park, New Jersey , Springsteen's music has shifted from prose, wordy, pop rock, to hard-driving rock 'n' roll, and to its current, deliberately threadbare lyrical style.

On July 30th Springsteen released his latest album, The Rising. It is his first "studio" rock release since 1992's "Human Touch" and "Luckytown" and his first effort with the full E Street Band since 1984's.

The 52-year-old singer and his longtime sidekicks, the E Street Band, released his new album with a song "The Rising" which dedicated to the September 11 victims.
He also appeared on the Today's Show in Ashbury Park on Tuesday, July 30th, 2002. He will appear on the David Lettersman's show on Friday, August 2, 2002.


Bruce Springsteen's Lyrics
---

On August 5, 1957, "American Bandstand," hosted by Dick Clark, made it's network debut on "ABC".
American Bandstand Anniversary
---

The Monkees
What are they up to?
---

"In the beginning I was scared, but over the years .
I've come to peace with it,
and I think Ronnie's proud of what we're doing today."
Johnny Van Zant

In The Beginning . . .
The core of the band, Ronnie Van Zant (Vocals),.
Allen Collins (Guitar) and Gary Rossington (Guitar) .
formed their first union in the late 60s,
in a project called "My Backyard."
After just a short time, Leon Wilkeson showed up
and assumed bass duties and Billy Powell sat in on keys.
The band's famous, perplexing name
was actually a back-handed salute to
a tormenting gym teacher named Leonard Skinner,
who wasn't always kind to long-hair types.
The name was morphed into Lynyrd Skynyrd,
they added drummer Bob Burns and set off to rock the south!

Although they had played together for several years,
the band received its first record deal in 1972,
and set about making their debut .
album "Pronounced Leh-Nerd Skin-Nerd"
with their third guitarist, Ed King


---
Robert Plant
The former Zeppelin frontman is back on tour.
He kicked off a series of solo gigs July 20,. and Friday
he performs the first of a month's worth of dates with The Who..
The twofold tour (solo dates resume in early September).
is tied to last week's release of Dreamland,.
Plant's first solo album in nine years, .
which entered the album chart at No. 40 this week.
---
At The Capitol


Aretha Franklin, Chuck Berry,
Lee Ann Womack,
Richard Chamberlain, Jane Monheit
4th Of July
---
Paul and Heather's Wedding

Who is Heather Mills?
Former Beatle Sir Paul McCartney's U.S. tour
has been the most lucrative of the year so far,
with his 27 concerts in 20 cities
raking in US$52.8 million in ticket sales.
Playing his first American tour in a decade,
Sir Paul received good reviews and
ovations for shows featuring a string of hits.
---
War Horses
The Rolling Stones 2002-2003 World Tour

The Rolling Stones will hit the road on their new World Tour
beginning in the U.S.
The World Tour 2002/2003 will launch
September 3 in Boston at the Fleet Center.
As of today, their ticket sales SKYROCKET PAST 500,000.
The Rolling Stones hold the all-time record for the three most
attended tours of all time, "Bridges to Babylon,"
"Steel Wheels" and "Voodoo Lounge".

2002-2003 Concert Tour dates
July 1: Stones documentary on German TV
The Dolezal-Rossacher Production Let It Bleed -
40 Jahre Rolling Stones
was broadcasted by
German TV channel ARTE on Sunday July 14th at 20:40 - 23:15.

LET IT BLEED -
40 Years Of The Rolling Stones
---
Highlights




In memory of the late Beatle, surviving moptops Paul McCartney and Ringo Starr will reunite for a benefit concert set for London's Royal Albert Hall on November 29, the first anniversary of his death. The all-star tribute is being organized by Harrison's wife, Olivia, son Dhani, and longtime friend and fellow guitarist Eric Clapton and will feature performances from good pals over the years, including Traveling Wilbury members Tom Petty and Jeff Lynne, Indian sitar legend Ravi Shankar, guitarist Joe Brown, former Squeeze keyboardist Jools Holland, and drummer Jim Keltner.
Eonline News
Interview
Troy Shondell, Glen Glenn, Ray Peterson, - Three great Rock and Rollers from our past .

"Tell Laura That I Love Her" - "Corina, Corina"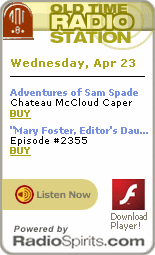 ---
We just received 2 books (to review) from Random House and we are very excited and anxious to review them. Thumbed through one of the books, "Ready Steady Go! The Smashing Rise and Giddy Fall Of Swinging London" by Shawn Levy. It is about Swinging London in the 60's, the place, as the author stated, where the modern world began.

The other book that we received is "Long Strange Trip, The Inside History of The Grateful Dead", by Dennis McNally.
Good timing as well as the Deadheads and band are in East Troy, Wis. today and Sunday for a two-day weekend Family Reunion concert. This is The Grateful Dead's first major reunion since Jerry Garcia died in 1995.


Remembering

Jerry Garcia
August 1, 1942 - Aug. 10, 1995
San Francisco Native

Forty years ago, on August 5, 1962
actress Marilyn Monroe, age 36, was found dead in her Los Angeles home.

Marilyn's Pictures

John Entwistle, 57, bassist of the rock band The Who,
has died in Las Vegas, Nevada at the Hard Rock Hotel and Casino
June 27, 2002.

The group was to have begun a concert tour at the hotel's
The Joint venue in Las Vegas June 28, 2002. (Peter Morgan/Reuters)
John Entwistle's Home Page
John's Unofficial Home Page

The Who's History

The Who hires replacement bassist Pino Palladino
for their their twenty-seven-date tour
that started on July 1 at The Hollywood Bowl.
Elvis's 25th Anniversary.
Graceland expects thousands of Elvis Presley fans who will be sporting wigs, jewels trimmed white suits and blue suede shoes, to rock, rattle and roll their way to Presley's famed mansion this week on the 25th anniversary of his death. The also expected fans with candles and tributes, will file past his grave in the garden of his white-columned home on the outskirts of Memphis. The throngs of crowds started filling in from Thursday-Friday, August, 8th -9th and will probably stretch into the early morning hours of Aug. 16th, the date in 1977 Presley died of a drug-induced heart attack at age 42. (Reuters Graphic)
In observance of the 25th anniversary of Presley's death, the Cumberland County Civic Center in Portland, Maine, will present a two-hour musical tribute, ``The Concert That Never Happened,'' on Aug. 17, 2002, featuring Elvis impersonator Jack Smink. Presley, who died Aug. 16, 1977, was scheduled to perform at the Civic Center Aug. 17 and Aug. 18, 1977. (AP Photo/File)




Elvis and Priscilla Presley cut their wedding cake after exchanging nuptials in the Aladdin Hotel-Casino in Las Vegas in this 1967 photo.
(AP Photo/Las Vegas News Bureau)

Esquire Men's magazine said on Friday that it will run a page of quotes in an upcoming issue that were culled from a handful of previously unseen interviews the entertainer gave from 1954 to 1972. (REUTERS)
October 2, 2002
Elvis Top the the charts of 17 different countries.

---

Elvis Beats the Beatles
Nearly twenty-five years after his death,
Elvis Presley is Number One again in the U.K.
A remix of his "A Little Less Conversation" by Dutch DJ JXL
claimed the top spot on the British singles charts,
bringing the King's total of chart-topping hits to eighteen,
one more than the Beatles' current tally.
The song, which Elvis recorded for the 1968 film
Live a Little, Love a Little was remixed with the original vocals
intact for a Nike World Cup soccer-themed commercial.
The song was also featured in last year's Ocean's 11.
When the new single, retitled "Elvis vs. JXL --
A Little Less Conversation," was released last week,
it sold nearly 70,000 copies on the first day.
The track will be released in the U.S. on June 25th.
AUGUSTIN SEDGEWICK
(June 18, 2002)
Elvis Beats The Beatles

---
Get A Free Annuity Quote
Get A Free Life Insurance Quote
Get A Free Health Insurance Quote
Get A Free Long Term Care Quote
Free Images!! Free Web Page!!
Download free FONTS images for you web site!!
Click here!
Download free Holidays images for you web site!!
Click here!
SIGN UP FOR YOUR OWN FREE WEB SITE
Free personal web site!!
COMING SOON!
Click here for Sample!

Features:
---
---
The Oldies and Bubblegum Music Groups SiteRing

This site owned by
Laura Pinto
SiteRing by Bravenet.com
---