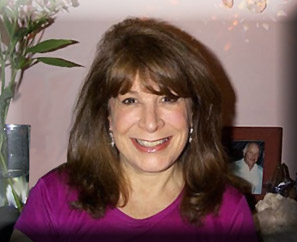 Gail R. Mitchell

  
The numbers of graying "baby-boomers" and the
increase in degenerative disease presage a
large population of adult children who will face
having to caregive to their parents or a loved 
one at one time or another in the very near future. 
Caregiving crosses all illnesses, conditions and 
health concerns. Having support through this is
so important that I can't help but emphasize
how we must wake up and become more
aware of this challenge that will confront
all of us. 

Your parents are getting older, and a 
thought occurs that is so saddening it makes you
shake your head and avoid thinking it through.  
No it can't happen to them, to us!  
Alzheimer's strikes a courageous Ronald Reagan, 
and even Nancy now finds herself caring for the 
man who once cared for the world.  She is a now 
a "Caregiver".
 
Christopher Reeves falls from a horse, and his
wife is now a "Caregiver".

For those of you now caregiving, we will show
you that, no, not only are you not alone, but
we will help you get some time off, where to 
find professional assistance that you can 
afford, and how to have a life and be a better
"Caregiver" because if you don't care for 
you, who will care for your charge?

We will present resources that we know about, 
and solicit you for your ideas and solutions.  
You see, we learned to learn a long time ago.  
And are excited about finding unique and creative
solutions that will surely come from the numbers 
of Baby Boomers that can and will contribute.

We will show an uplifting support network that 
has been a long time needed.  And maybe you
have a family member who is  "Caregiver"
who you will learn to understand.  And find how 
easy it would be to help in ways that are easy, 
and maybe even fun.

ABOUT GAIL R. MITCHELL
Gail Mitchell is a compassionate soul who is 
dedicated to serving others. Her purpose in
life is to inspire and make a difference in the 
lives of all those she touches through her
work. She is always open to sharing publicly
from her own experiences in hopes that 
others may learn and evolve further along
in their own journey.

Gail Mitchell has experience in many varied
fields.  As a parapsychologist she has
consulted in police investigations and
research into PSI sessions and altered 
states of consciousness. She has trained 
actors and world famous figure skaters in 
reaching altered states of consciousness to 
enhance their performances.

As the founder of Sedona Source she worked
with various seminar leaders and corporations. 
Her programs were designed specifically to
produce events in nature to help participants
have an experience of their inner peace. She 
also created her own workshops, meditation 
and healing programs in Sedona, Arizona and 
New York City.

Gail R. Mitchell is our spokeswoman for 
Caregivers at Boomers International and 
the creator of the Empowering Caregivers 
Site.  Her articles have been published in 
the National caregiving magazine "Today's 
Caregiver" and in Canada's National caregiving 
magazine, "CANGO Quarterly." She also 
contributes to many other caregiving sites 
on the Internet.

		
Recent columns
Choosing A Nursing Home - Part II

Choosing A Nursing Home

Decisions On Placing A Loved One

On Palliative Care & End-Of-Life Issues

Choosing A Caregiver/Home Care Aid

Creating A Safe Home and Home Modification

Information On Document Lists You Will Need As A Caregiver

Care-recipient Profile For All Caregivers

Emergency and Document Locator

Caregiver Burnout

Staying Informed And Making Informed Decisions

Maintaining Independence For The Care-recipient And Yourself

The "Sandwiched Generation Caregiver

Communications With Your Loved One-Part Two

Communications

Types of Services Available

Getting Comfortable As A Caregiver In Your New Role

For New Caregivers

Boomers' Caregiver Main Page

Creating Rituals During The Holidays

Gail's Web Site : Empowering Caregivers Welcome to Boomers International.